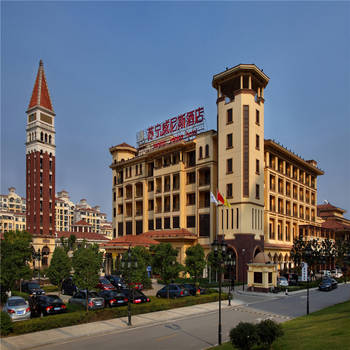 The Suning Venice Hotel is an ideal choice for travelers who want to take in the sights and sounds of Nanjing. For guests wanting easy access to the Pukou Yanjiang Zone and Free in-room Wi-Fi, this hotel ticks all the boxes.
Boasting a convenient location, the hotel is just 12km from Nanjing Railway Station and 54km from Lukou International Airport. Transportation around the city is also convenient, with Liuzhou Donglu Metro Station within walking distance.
When guests have some time on their hands they can make use of the onsite facilities.
When it comes to Nanjing hotels, the Suning Venice Hotel is highly regarded for its excellent facilities. For guests traveling on business, this hotel is consistently one of the most popular choices.